About Us
China China Express is one of the few authentic Chinese restaurants in North York that are serving traditional Chinese food fans with their large array of delicious Chinese dishes inspired by global taste requirements. Come and try our delicious range of Chinese food at our stylish restaurant and explore favourites like Sweet-and-Sour Pork, Szechuan-Style Shanghai Noodles, and Sesame Chicken.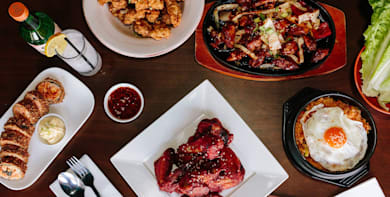 Contact Us
Find Us
2836 Victoria Park Avenue, North York, ON, Canada, Toronto, M2J 4A8
Opening Hours
Tuesday
4:15 PM - 8:30 PM
Wednesday
3:30 PM - 9:00 PM
Thursday
3:30 PM - 9:00 PM
Please note, delivery times may vary.
We deliver to
L3R, L3T, L6G, M1P, M1R, M1S, M1T, M1V, M1W, M2H, M2J, M2K, M2L, M2M, M3A